Signifide with European Business University Luxembourg, are enrolling for the September Scholarships intake to Africans candidates.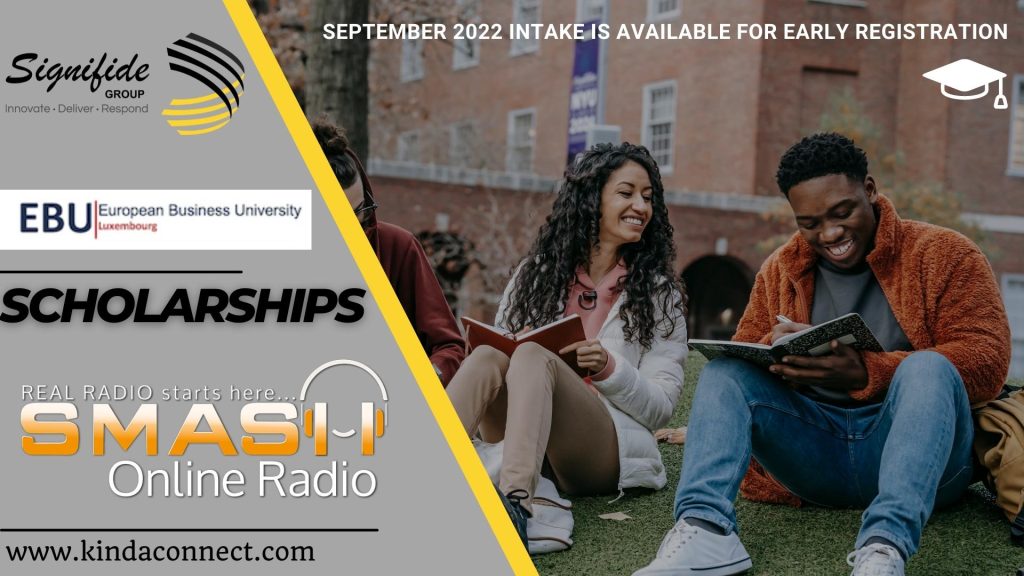 Scholarships open to Africans domiciled in Africa
Mode of engagement: Virtual – online classes
Course duration: 13 weeks (different courses are offered throughout the year)
Qualification attained: Certificate issued by EBU (degree level equivalent)
Webinars will be held for successful applicants prior to the course commencement.
For more details and registration please click on the link below: https://kindaconnect.com/ebu-scholarship/
Smash Online Radio supports Signifide and EBU in creating opportunities for African Youths.